It may seem like common knowledge, but not everyone knows how gravel bikes and road bikes differ. This is understandable since both bikes are similar at a glance. They both come with 700c wheels, have frames, drop bars, etc. What's more, both road bikes and gravel bikes can be used by riders after speed and performance. So, how exactly do these bikes differ and which is a better option?
This is what we will be covering extensively in this guide. Knowing this, let us investigate each of these bikes.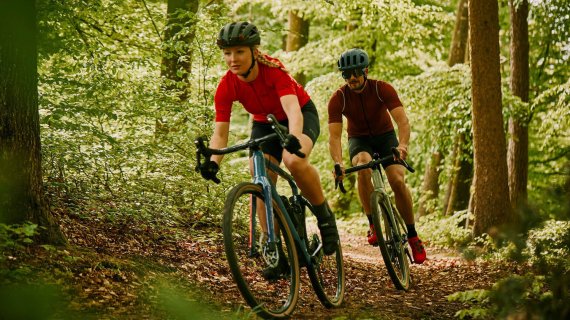 Gravel Bike: What is it?
A gravel bike offers riders versatility. It moves flawlessly on smooth terrains but performs excellently well when taken off-road. These bikes come with wide gravel brake tires that ensure a stable geometry, alongside components that support off-road rides.
Gravel bikes can be used on a variety of terrains, including fire trails, gravel routes, dirt roads, etc. You can categorize these bikes as a combination of both mountain bikes and road bikes.
Road Bike: What is it?
Road bikes do exactly what their names indicate. They are bikes that are created for riding on paved, smooth roads. These bikes are constructed with an emphasis on speed and come alongside fast gearing, narrow tires, aerodynamic features, etc.
Road bikes are fantastic with amazing capabilities, but they have more limitations in comparison to gravel bikes. The road bike comes in either the endurance or race model, with the first emphasizing speed and comfort, making them great for riding long distances. In contrast, the speed model emphasizes speed above anything else.
Gravel Bike Vs. Road Bike Functions
Even though both gravel and road bikes share many similarities, they excel in different areas. Road bikes are better for smooth roads but can still be used for those who ride on mild off-road terrains. The construction of these bikes ensures fast speed and allows the rider to cover a huge distance while minimizing the needed wattage.
On the other hand, gravel bikes excel off-road even though they perform well on smooth roads too. These bikes appeal to numerous users because they can be utilized on numerous terrains without requiring them to give up too much in terms of off-road capacity or speed.
Core differences between a Gravel Bike and Road Bike
Even though the gravel bike and road bike-share numerous similarities, there are some core differences between both bikes. These include:
Bike Geometry and Frame
Gravel bikes come with frames that have a shorter reach, slacker angles, higher bottom bracket, and longer wheelbase. This ensures the rider can sit in a more convenient upright position. Also, these slack angles and long-wheelbase ensure the bike has better handling and stability, especially when navigating tight corners.
The frame of the gravel bike is also bulky since its tubes can tolerate more abuse. Also, many gravel bikes come with eyelets on the fork and frame that let the user mount water bottle cages, fenders, etc.
In contrast, road bikes come with less bulky frames than gravel bikes. They also have aerodynamic properties and thin tube walls, which are developed to minimize air drag. In terms of geometry, they have a low stack, long reach, steep angles, and a short wheelbase. This shape ensures the rider of the road bike is positioned more aggressively as opposed to the upright position offered by the gravel bike. With this, the rider is able to better maneuver the bike when on very high speeds.
Handlebar and  Cockpit Design
The gravel and road bike handlebar share a similar look, but they are not completely the same. Gravel bikes come with handlebars that are slightly wider than those on road bikes. In addition, the handlebars on road bikes are narrower and fitted to long stems. This ensures the rider can be more aerodynamically positioned. The case is different with gravel bikes which sport wider handlebars alongside flared dropouts often connected to shorter stems. With this, riders can get better control when going through tight corners.
Tires and Wheels
The tire and wheel sizes are the easiest differences to spot in gravel and road bikes. Gravel bikes either spot 650b or 700c wheels and tires that typically have a width of between 35mm to 47mm. The tires of gravel bikes have tread patterns and knobs that improve grip on soft surfaces like sand, dirt, or gravel.
In addition, most of the recent gravel bikes sport tubeless tires and wheels. This helps in increasing puncture resistance since punctures are more common during off-road rides. Also, the tubeless tires imply that you can reduce the pressure of the tire to help increase grip without the danger of a pinch flat.
On the other hand, road bikes sport 700c wheels and have tires typically 23-25 mm in with. However, there has also been a rise in the use of 28c tires, but nothing more than that since the road bike can't support any more clearance. Also, the tires used by road bikes have no treads or knobs like the gravel bikes since they are meant for smooth surfaces. The wheels also come with fewer spokes which makes them lighter but less durable.
Brakes and Gears
Gavel and road bikes can both support road groupsets, but the gear ratios and number of gears are different. Although gravel bikes can use setups of either 1x or 2x, road bikes majorly use 2x drivetrains.
Gravel bikes have a wide gear range which is ideal for complex terrains, and they also have more significant jumps between gears. In contrast, road bikes come with 22 or 24 gears, allowing for smaller jumps when moving between individual gears.
Disc brakes are a norm in any gravel bike since they offer better precision, modularity, and stopping power. But most road bike manufacturers are starting to use disc brakes in their bikes as well.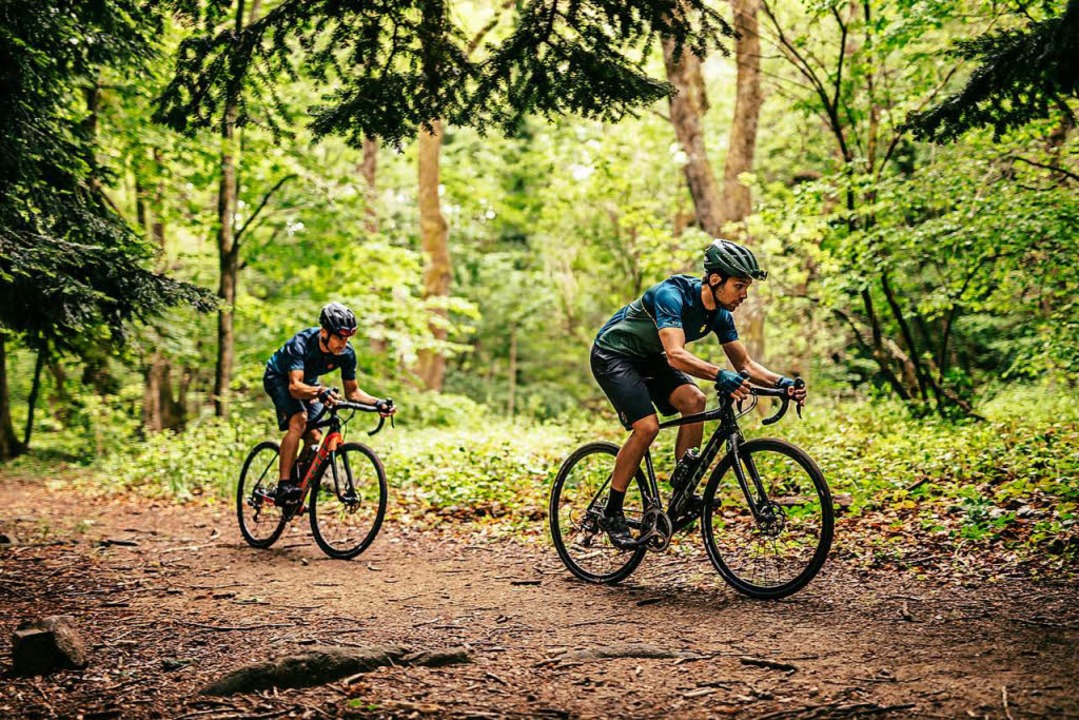 Wrap Up
Both gravel bikes and road bikes are great, depending on your needs. Make sure you properly weigh the differences above before you decide the ideal one for you.