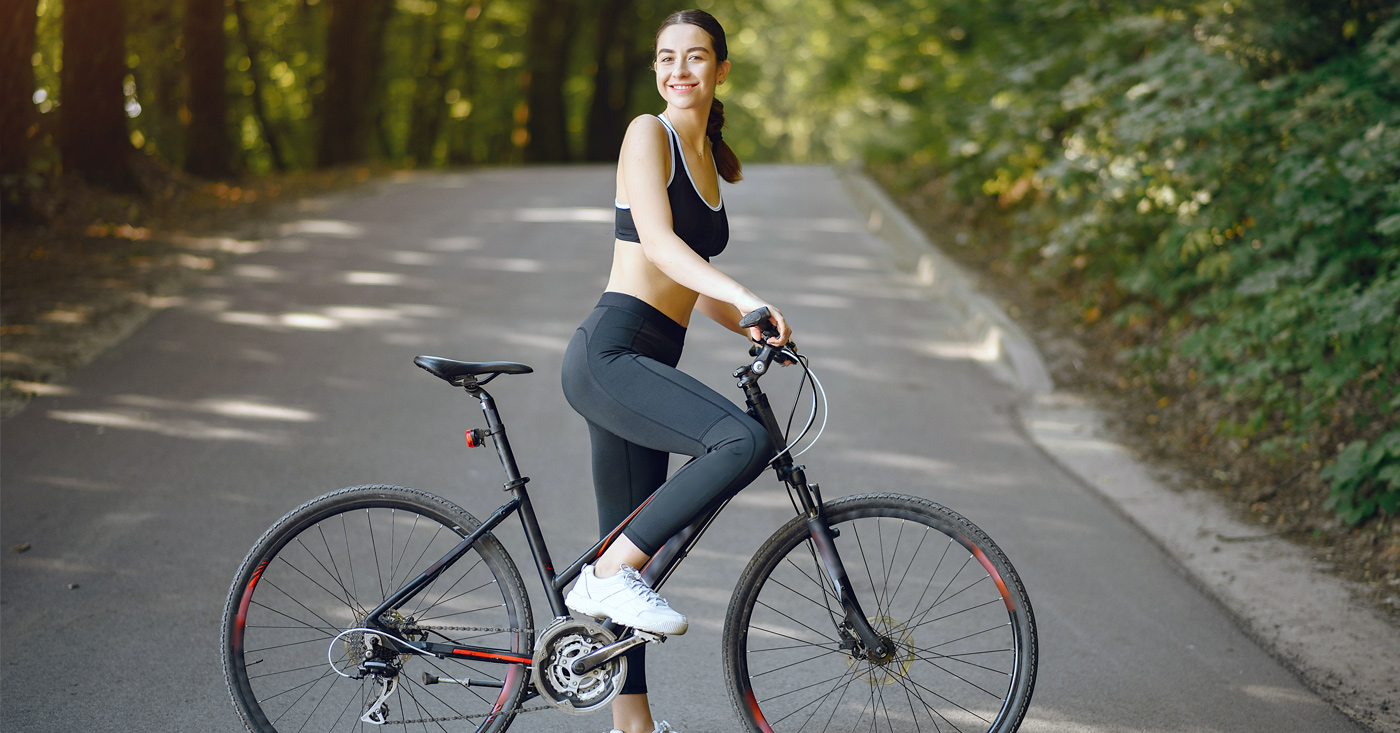 Hybrid bikes combine specialized features from mountain, road, and touring bike designs to produce all-purpose bikes with various functions. The best hybrid bike for you will mostly rely on how you want to ride it.When looking for a hybrid bike, there are two primary decision factors to consider:
Bike features and components:Wheel size, racks, brakes, suspension, gears, and fenders, among other factors, affect how you utilize and how well the bike performs.
Bike fit:After you've focused your search, you must ensure your chosen bike fits you correctly.
Features of Hybrid Bikes
Knowing what is the best bike for women that they will be riding you'll be doing, city commuting, exercising on paved trails and smooth streets, or cruising on a combination of pavement and gravel, will help you determine what kind ofwomen's hybrid bike is best for you. Once you know this, you may determine whether a hybrid bike is appropriate for the terrain you intend to ride by looking at its unique features.
Most hybrid bikes have wheels with a 700c diameter, which is their normal size. When selecting a hybrid bike, don't worry too much about the wheel size; consider the type that suits you and your way of riding. Some specialized hybrid bikeshave 26-inch wheels, smaller than 700c wheels.
·    Gears
Bikes come in a wide range of gearing options, from one to 27 or more. Things can become complicated when you consider the numerous combinations of different chainrings, cogs, and the number of teeth on them.To keep things simple, your degree of fitness and the terrain you'll be riding on should be your top priorities.
·    Suspension
Lack of Suspension: Many hybrid bikes are completely devoid of any form of suspension. Most people who ride on paved bike trails and smooth streets will forego suspension forks because they add weight and may reduce pedaling efficiency.
Front Suspension: Some hybrid bikes (often city bikes) have front suspension forks that help soften the ride on bumpy roads by absorbing impacts on the front wheel.
·   Brake Type
Rim brakes: Rim brakes are a common feature on hybrid bikes, and rim brakes have pads that adhere to the rims of the wheels.
Disc brakes: They have brake pads that attach to braking rotors that are fixed to the wheel hubs. There are two types of disc brakes:
Hydraulic disc brakes: They provide more progressive and powerful braking and self-adjust for brake pad wear.As the pads deteriorate, mechanical disc brakes require manual adjustment.
·   Frame Components
Although steel and carbon fibre are frequently used, aluminum makes up most of the women's hybrid bicycle construction. Each component has pros and cons, so you must consider your priorities before choosing.Aluminum is thin, durable, rigid, and reasonably priced. On uneven roads, it can occasionally be said to feel harsh; however, more recent building methods have improved shock absorption.Despite being heavier than aluminum, steel offers a smooth, pleasant ride thanks to its strength and degree of flex.
·   Drivetrain
The bikes on this list are all equipped with gears. Many ladies obsess over attempting to compare how many gears a bike has, but we would urge you not to worry about this. All you need are a few gears.
Best Women's Hybrid Bikes.
The best hybrid bikes for womendraw inspiration from off-road and road cycles and are capable of riding on pavement or off-road. They are a fantastic choice for anyone looking for two-wheeled experiences, but who doesn't want to be devoted to just one riding style? Not every female rider should select a women's-only bike, and cycling companies have even changed their minds over the years about producing such. The following are some of the hybrid bikes for women.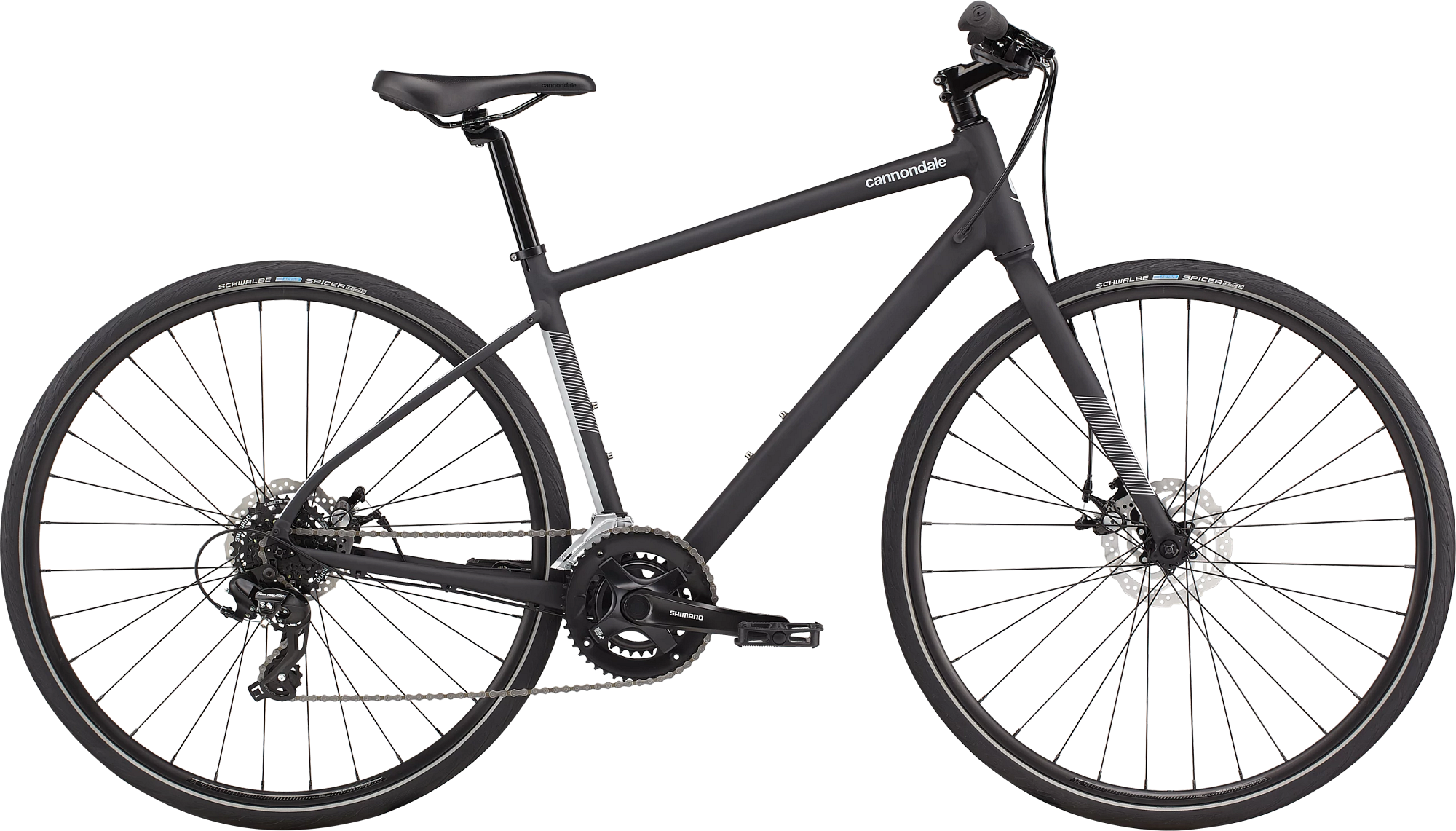 This nimble hybrid, which sits in the ideal range between an entry-level bike and a top-tier ride, is one we always suggest to new commuters. It has excellent components, including a lot of Shimano technology and some amazing improvements, such as Schwalbe tires and mechanical disc brakes. Thanks to its relatively low weight (11.9kg) and 700c tires, it provides a smooth and stable ride that is quick enough for sprints to work and the gym.
The bicycle will enable you to run on batteries. This simplified Cube bike, which is at the bottom end of the e-bike price spectrum, completely altered our viewpoint on aided riding. First, most extras, such as a rack and mudguards, are included with the bike as standard.High-quality parts are used throughout, and the nine gears (plus the assist) are ideal for going up hills.
Among Ridgeback's favorite models, It's the simple things that show that this humble bike is an adventurer at heart. It was designed for commuting, has a comfortable upright posture, and comes complete with mudguards. Thanks to its robustness, it can withstand much more than just a trip to the store. Not incredibly light, yet incredibly stable and pleasant. Models with closed or open frames are offered.
This straightforward, inexpensive ride is comfy and adaptable. It has some terrific add-ons, making it the ideal vehicle for quick weekend excursions and running to the store (like a bell and lights).
A fantastic commuter bike with a crazy side. It's a quick, lightweight bike with great technology right out of the box, but with race and fender mounts, as well as a ton of braze-ons for bottle cages and pumps, it's also super simple to customize for tours or off-roading. According to our mountain biker, the tires were excellent: thick and grippy, perfect for rocky terrain and the occasional gravel adventure.
Trek FX has more than 5000 miles of dependable use under its belt, including rugged city streets, dirt canal trails, and lengthy European bicycle excursions. And during that time. It has 21 gears, superb Shimano components, is lightweight and quick, and works with Bluetooth technology so you can log your rides on your smartphone. It has mounting points for a rack and mudguards, making it ready for any adventure, but its ideal balance of speed and durability is what sells it.
Women's Bike Size Guide
Which bike size should I purchase? Many ladies frequently ask this question when buying a new bike. Bike size and frame size are frequently used interchangeably because when bike shops and companies discuss bike size, they expressly mean the size of the frame. Bicycle sizing currently lacks an industry standard. Because suggested frame sizes differ between manufacturers, models, and disciplines, choosing the correct frame size for you can be challenging.You should have a rough understanding of how women's bike sizing works by the end of this article and be able to apply that knowledge while looking for your next bike.
What Size Bike Do You Need?
The most popular measurements for bicycle frames are centimeters (e.g., 48 cm, 54 cm), inches (e.g., 17 in, 19 in), and sizes like small, medium, and large. The below chart addresses what size bike for a woman 5ft 2in is ideal. The rider's height serves as a general guideline for sizing bikes. If you are in-between sizes, it is worthwhile to try both on to see which one is more comfortable for you. Again, using rider height as a guide, most bike manufacturers will also have their size charts for each bike they sell. But what size bicycle for a 5ft 4in woman is desirable? Your neighborhood bike store will be able to advise you on what to watch out for and assist you in determining what size bike best suits you.Others may also provide a fitting bike service. This is crucial for road bikes since it will help you fine-tune the fit so that it is unique to you and as comfortable and effective as possible. To further adjust the fit, you should ideally be able to swap out individual parts like the stem and handlebars. Below is a women's bike size chart for road bike sizing and for your reference.
Women's Hybrid Bike Chart
| | | | |
| --- | --- | --- | --- |
| Rider Height | | Suggested Frame Size | |
| Feet and inches | Centimeters | Inches | Size |
| 4ft 10in – 5ft 2in | 148 – 158cm | 13 – 14in | XS |
| 5ft 2in – 5ft 6in | 158 – 168cm | 15 – 16in | S |
| 5ft 6in – 5ft 10in | 168 – 178cm | 17 – 18in | M |
| 5ft 10in – 6ft 1in and up | 178 – 185cm+ | 19 – 20in | L |
Do I Require A Woman's Bicycle?
Many women discover that a bike designed specifically for them, while others do well with unisex frames, fits them well. Women's specific finishing kits, like a women's bike saddle, are frequently included with women's bikes. The sizes in the ranges also frequently run smaller to accommodate smaller riders. Some women's bicycles have a unisex frame with a finishing kit designed specifically for women. Additionally, you may make a few straightforward modifications to a unisex bike to improve comfort.
Advantages Of Riding a Hybrid Bike
Therefore, a question is asked, what is the best bike for a woman out there? A hybrid bike combines the characteristics of road bikes, touring cycles, and mountain bikes into a single model to provide cyclists with a well-rounded riding experience. A hybrid bike's flat handlebars, light frame, and small, quick wheels enable riders to ride the vehicle on both smooth, paved highways and dirt trails that adventure seekers like.Below are some of the benefits that riding a hybrid bike brings;
Avoiding traffic: Hybrid bikes have a wonderful selection of gears that make it easy to control your bike through challenging bends and turns on the road, even during rush hour. This ensures you get to where you're going much faster.
Better physical and mental health: Riding your hybrid bike every day, whether for a leisurely road trip or an adventurous gravel-track excursion, can positively impact your emotional and physical well-being. You will experience comprehensive health benefits, such as increased physical and emotional wellness.
Ride whatever route you want: The adaptability of a hybrid bike's characteristics enables the user to take it for a spin at relatively high speeds on paved and smooth city roads and to tackle the hazards on dirt tracks with ease. You can also use the hybrid bike individually and in groups for lengthy journeys.
Cheaper commute: You may ride your hybrid bike to work and save a lot of money on gas because it is well-equipped to handle paved city roads. Additionally, bikes don't require expensive upkeep, unlike motor cars, and can function well with proper maintenance.
Eco-friendly transportation: Your hybrid bike's eco-friendliness may be its best advantage, even though its operating and maintenance costs are substantially lower. Riding a hybrid bike leaves no carbon footprint, indicating that you are selecting a clean, green form of transportation that will not only assist preserve the environment but also safeguard the earth and its resources for future generations.
How To Take Care of A Bike
·     Inflate Your Tires.
Having adequately inflated tires is the most important thing you can do to improve your riding experience, and this will also impact any other potential issues you might run across. By absorbing shocks and bumps, properly inflated tires decrease wheel damage and make it less likely that your bike's components will become out of tune, and they are also far less likely to develop punctures.
·     Avoid Leaving It Outside.
Try to give your bike a nice spin at least a few times per week, ideally more, if it is left outside and exposed to the elements. Utilize the brakes and all of the gears. A satisfying ride will dry the bike out and remove the wetness. Using the gears and brakes will have the same effect on all parts, preventing them from seizing.
·     Inspect The Brake Pads.
Bad brakes are the result of worn brake pads. If you can hardly see the grooves any longer, they are worn. Numerous websites can instruct you on how to replace your brake pads, which is the fairly affordable and simple maintenance.
Simply a set of Allen keys and some patience are required.Frequently, screeching brakes or at least dirty wheel rims are the cause. You've fixed the issue if you clean and dry properly 50% of the time. If not, they might need to be adjusted.
·      Lube Your Bike.
For optimal performance, your bicycle needs to be greased frequently. The bike is shielded by lubrication from excessive friction that leads to wear, corrosion, and rust. Make sure to lubricate all metal components, especially those that move against one another. Keep in mind, nevertheless, that too much lubrication can draw in dirt particles. Remove any extra lubrication with a towel.
Similarly, applying too thinly too lubricant will cause it to wear out or disappear. Make sure you use the appropriate amount of lubricant. Prioritize lubricating the following bicycle components:
Shifter and chain brake levers
Brake components
Derailleur and brake cables
Derailleur components
Pedals
Conclusion
All paved roads, urban settings, and smooth trails that road bikes can ride on can be easily traversed by hybrid bicycles. They can handle off-roading just like a mountain bike, but they work best on smooth routes with fewer challenging obstacles and bumps. A hybrid bike can do it all, but it shouldn't be mistaken for any other bike. A road bike will be faster, but a mountain bike will perform better off-road. It can be fantastic for individuals who enjoy mixing up their terrain and have a wide range of skill sets.